2023-24 Title I Family Engagement Guide
What is Title I?
Title I is the federal program that provides funding to local school districts to improve the academic achievement of students. Title I funds are allocated to those schools with the highest concentration of low-income families.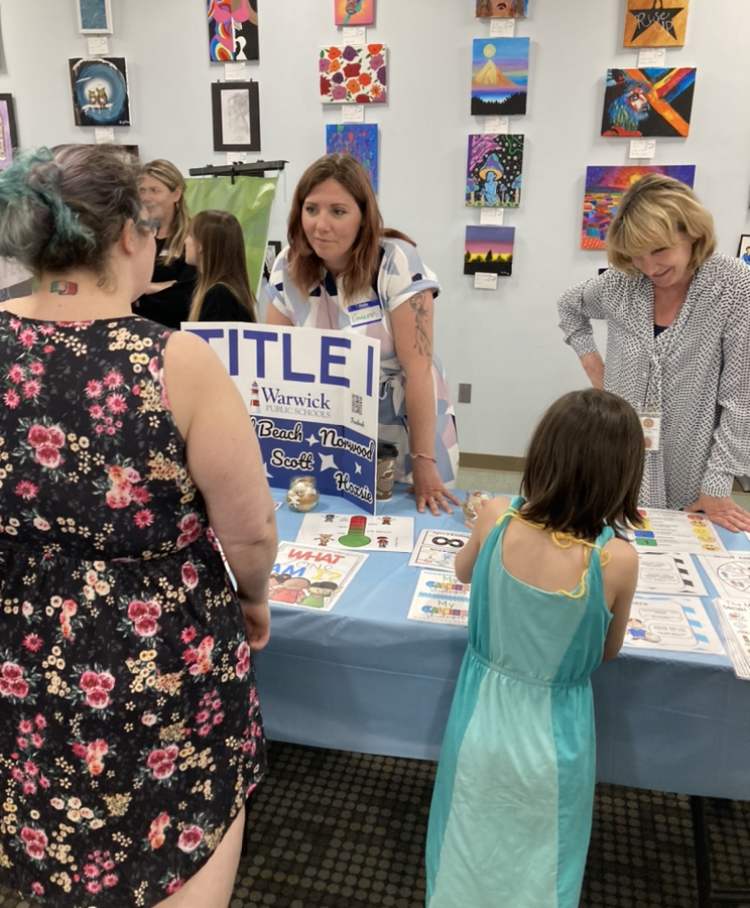 Family Engagement Facilitator, Mrs. Kadek (Left) and Hoxise Social Worker, Mrs. Thornton, engage with a family during a Mental Health & Wellness Fair hosted by Title I
What is the goal of Title I here in Warwick?
Our goal is to improve student achievement. One important way that is done is to prepare, encourage, and support parents within their school community. We recognize that authentic and meaningful parental involvement is the key to educational success. Parents are the experts on their children and we want to ensure that Title I provides the tools, resources, and support to strengthen the relationship between home and school.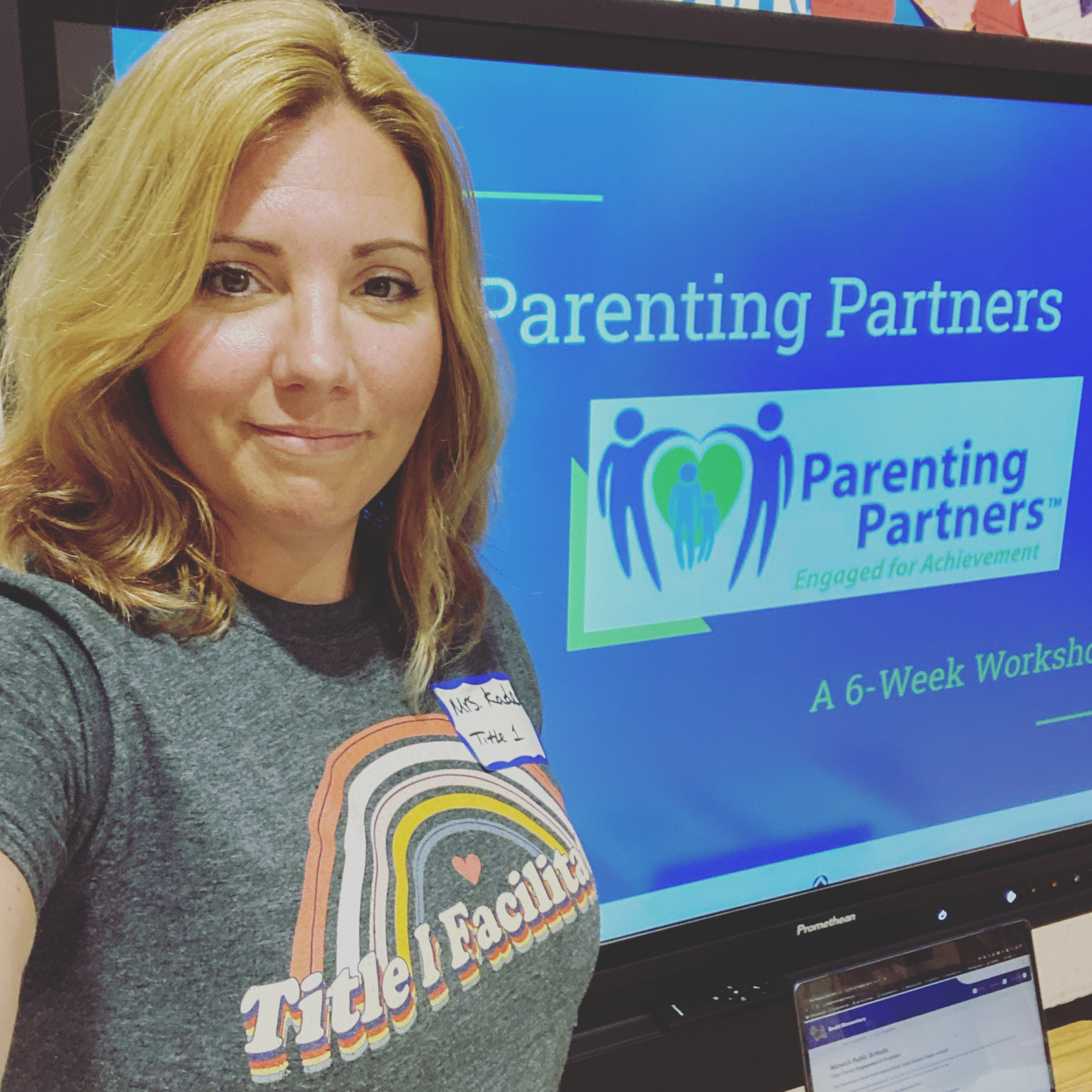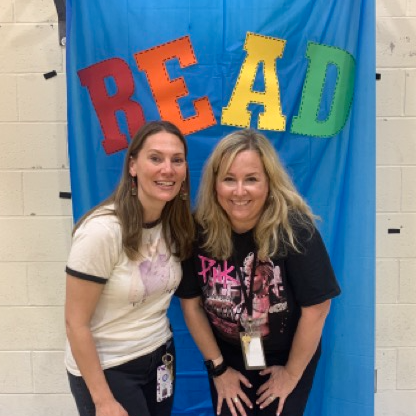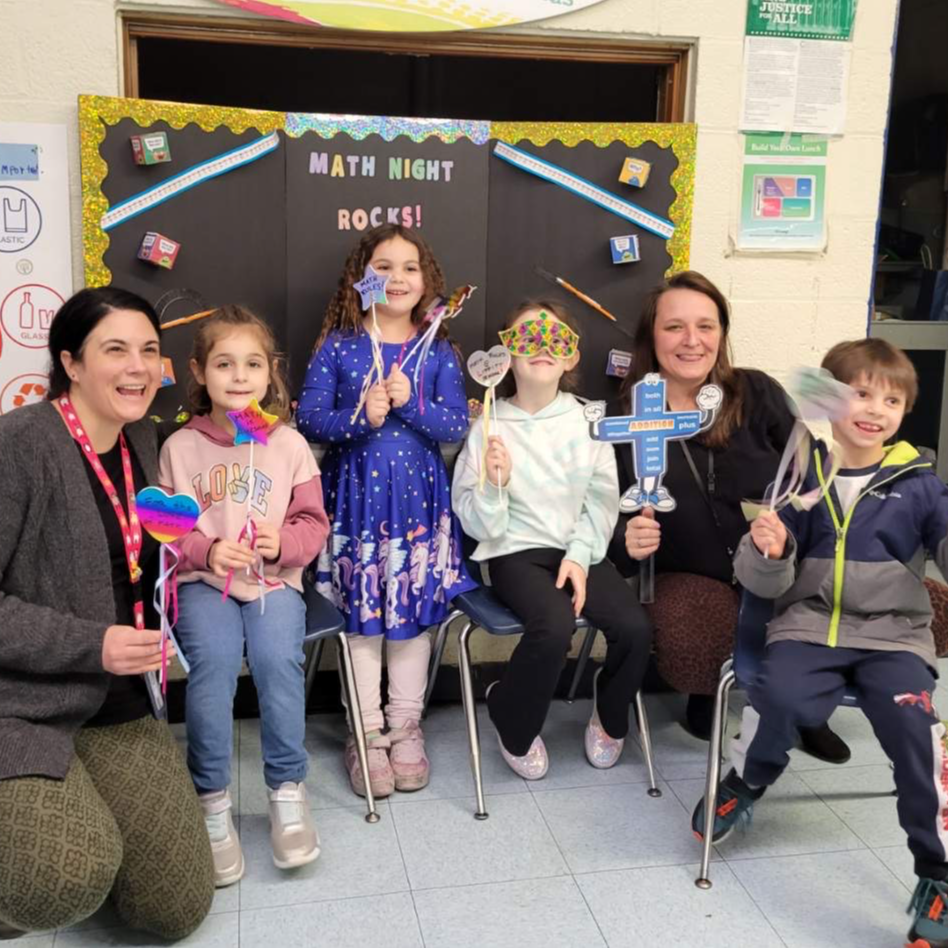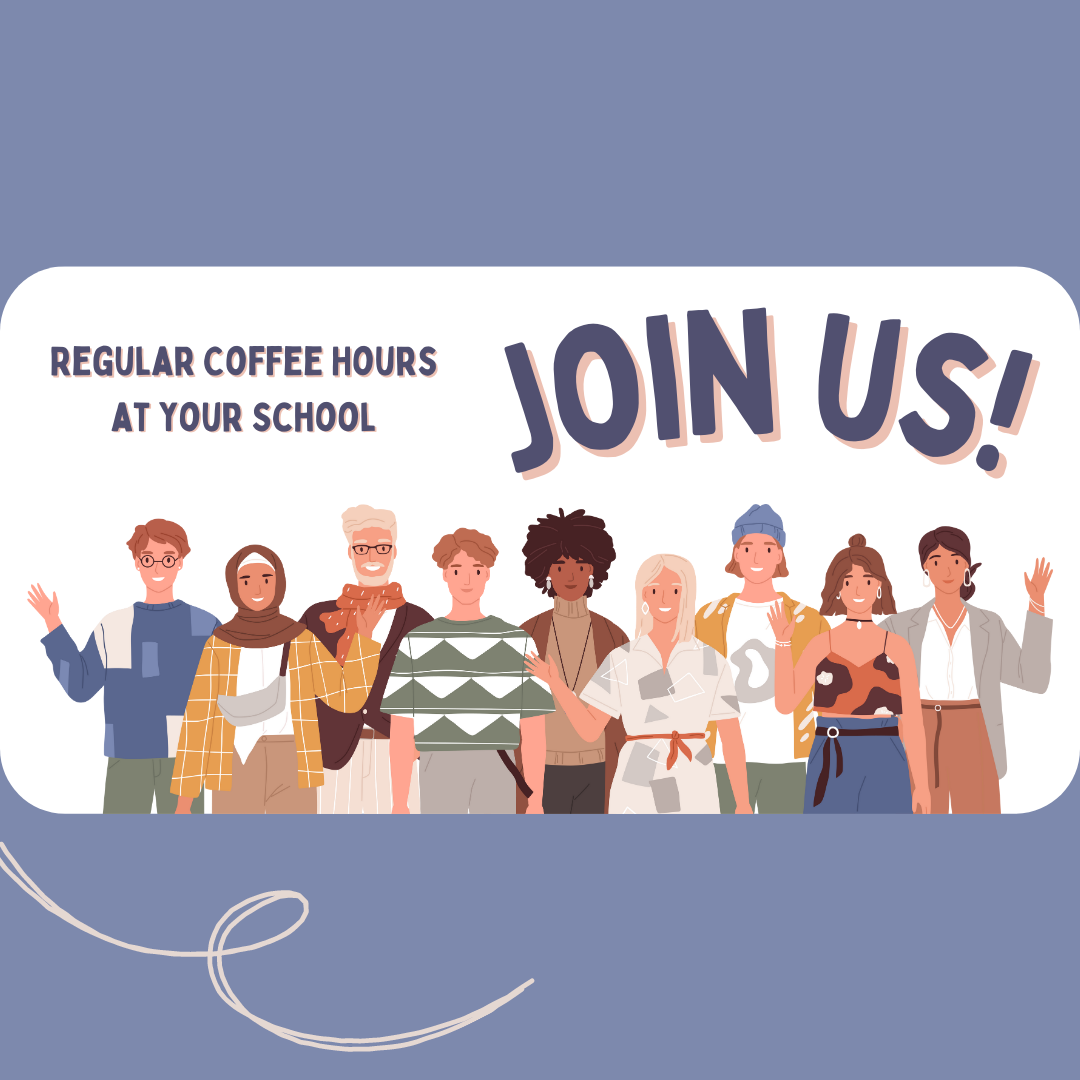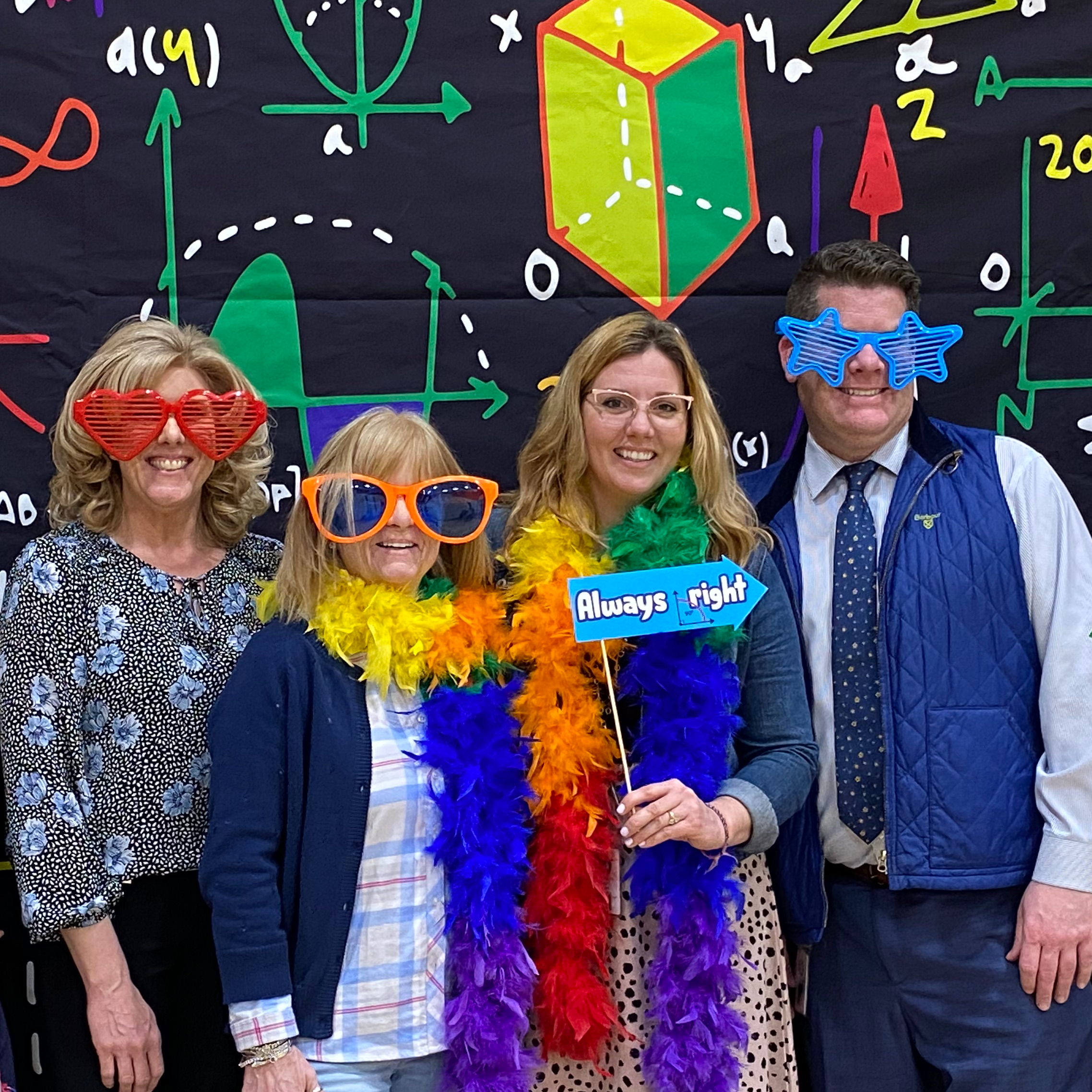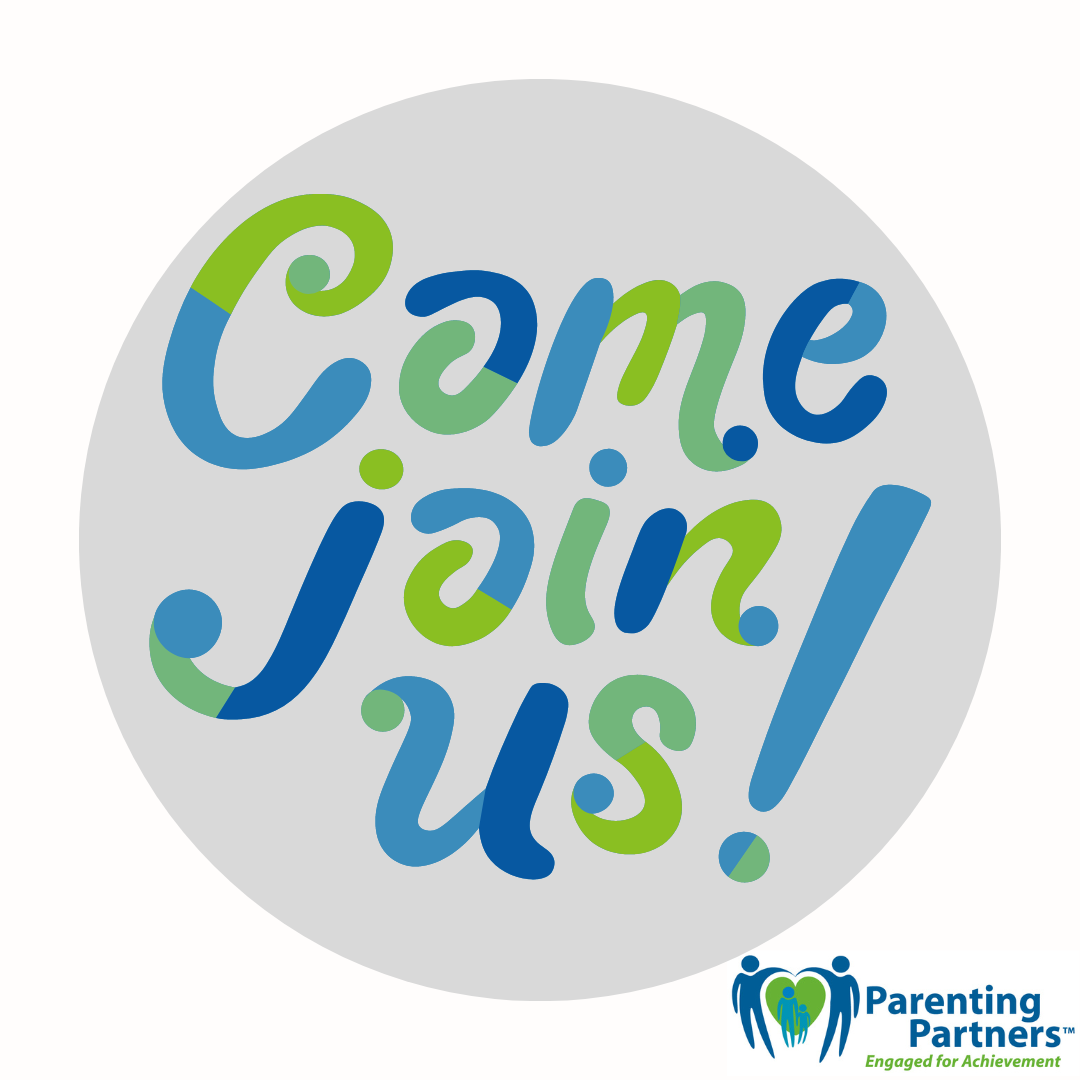 What is family engagement?
Family engagement is a full, equal, and equitable partnership among families, educators, and community partners to promote children's learning and development from birth through college and career. Family engagement happens when schools and family members participate in consistent, purposeful, two-way communication regarding academic learning. Furthermore, when schools regularly host, and families consistently take part in, school activities.
Title I Elementary Schools Are Responsible For Ensuring: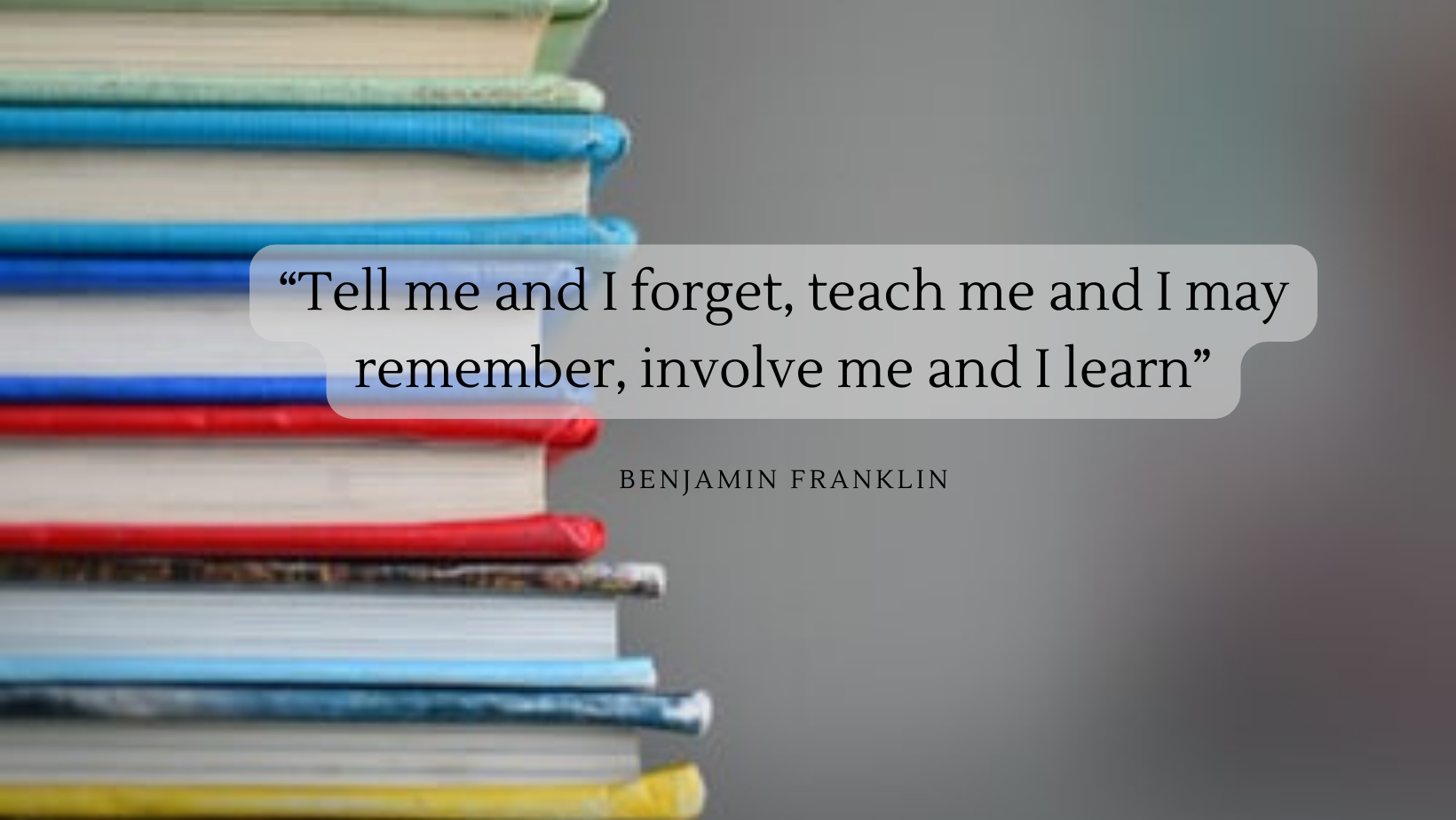 Parents play a fundamental role in aiding their child's learning.
Parents are supported and encouraged to participate in authentic and meaningful involvement in their child's education.

Parents are equal partners and are included, as appropriate, in the decision-making process through advisory committees that assist in the education of their children.

Staff develops strategies to support successful school and family interactions.

Staff provides organized and ongoing programs that provide support, empowerment, and engagement for families.
Watch the following video featuring our Parenting Partners leadership workshops and a special Thank You to the grownups who invest their time in participating in this valuable program.
What kind of family programs should you expect?
Parent-child workshops, parent training, and guest speakers are offered throughout the year to provide opportunities for family learning, reading skill development, and parenting support. However, the specifics of these programs depend on parental input at advisory meetings and survey feedback.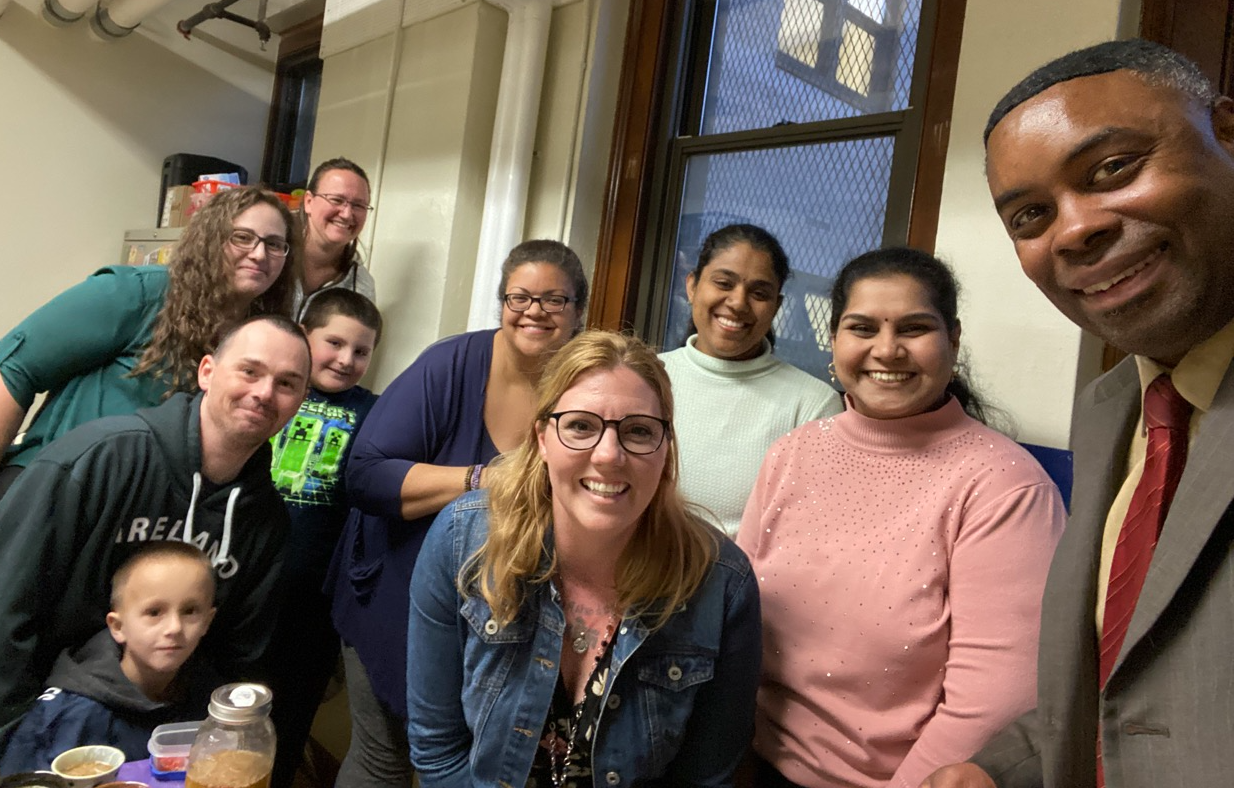 Parents from multiple Title I schools gather for a selfie during the celebratory sixth and final Parenting Partners workshop. You truly become a family with your Parenting Partners group.
What opportunities are provided for meaningful and authentic involvement?
Parents are encouraged to participate in Family Programs to strengthen their support in the role of their child's most important teacher. Title I invites all families to serve on the Advisory Council. Each Title I school meets for one hour, twice a year to review the District's Parent Involvement Policy and the use of parent involvement funds, as well as to gather parent feedback about Title I services specific to their child's school. Once a year representatives from each school will gather to share and collaborate with each other to enhance the district as a whole. Family Centers are located within each Title I school building to provide families with a space of their own to facilitate communication between home and school. Each family center also provides opportunities for parents to get to know each other and network by offering educational and socializing opportunities. Resources within the family centers are available to serve the various needs of families and provide parents and other adults more potential to focus their attention on helping and supporting their children.
Our Title I Preschool Program
Located at Oakland Beach Elementary School
The Title I Preschool offers two half-day preschool classes for children who have turned 4 years of age by September 1st of the enrollment year and live in one of the following areas; Oakland Beach, Lippitt, Hoxsie, Norwood, or Scott. This program is offered at no cost to parents and also features a three-session parent program component during which parents engage with their children in the classroom as well as separately with each other to discuss common parenting successes and struggles.
Check out the short video with some highlights from our 2021-22 Preschool Graduation Ceremony